Find your Home's Value

Get a free comparative market analysis of your home's value sent to you with no obligations.
Your First Home
Looking to purchase your first home? Click here to request a complimentary copy of Your First Home: The Proven Path to Home Ownership.

Welcome to the Most Unique Resource for Real Estate Services
and Information in the Madison WI area. We hope you enjoy your visit and explore everything our realtor website has to offer, including Dane County real estate listings, information for homebuyers, home sellers and more.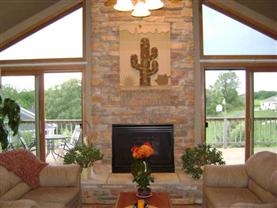 Make one of your biggest decisions, your easiest decision. You can count on us to help you make intelligent, well informed, financially rewarding and timely decisions.

You can expect an on-going level of commitment from us before, during and after you have sold or purchased your property. We are interested in building and maintaining a positive, long term relationship with you and finding the right property or selling your property at the right price.


I look forward to the opportunity of working with you in the near future.
Please contact me on my cell at 608-575-4183 or email me at hkelley65@gmail.com

Thank you,
Heidi Kelley